Korea has a long history of art and poetry. There are numerous surrounding nations and cultures for the Korean people over the ages to draw from. Between their neighboring countries, religion, naturalism, and personal expression in one of the most repressive nations in history, there is a lot to express and also many cultural mediums to express that through.
For the understanding of Korean art, there is a level of knowledge of Korean culture that many in the west do not have. This is not surprising as one of the defining characteristics of Korean culture is reclusiveness and suppression. This sounds brutal, and perhaps sometimes it is. The people of the Korean peninsula have been reclusive to their nation and repressed individually.
To a modern American, this may sound awful. This created as many obvious issues as one could imagine. But it also made the most harmonious and peaceful society ever. As well as this, for most of modern Korean history, there was a highly encouraging outlet for these pent-up emotions, questions, or perspectives. Art and poetry. The number of built-up emotions, thoughts on society, and questions about the world, that were just inside of every Korean, allowed for a great deal of beautiful and culturally rich art and poetry.
For as long as Korea has had art and Buddhism, they have mixed. There is an excellent heft of Korean Buddhist art. Though the defining philosophy of Korea for some time has been Confucianism, because of how pervasive in all aspects of society it is, it often works hand in hand with Buddhism, Christianity, folk religion, or any religion/philosophy. We see this now with western capitalism being very firmly rooted in South Korea and other western ideas. However, Confucist and traditional Cofucist Korean practices are still in place.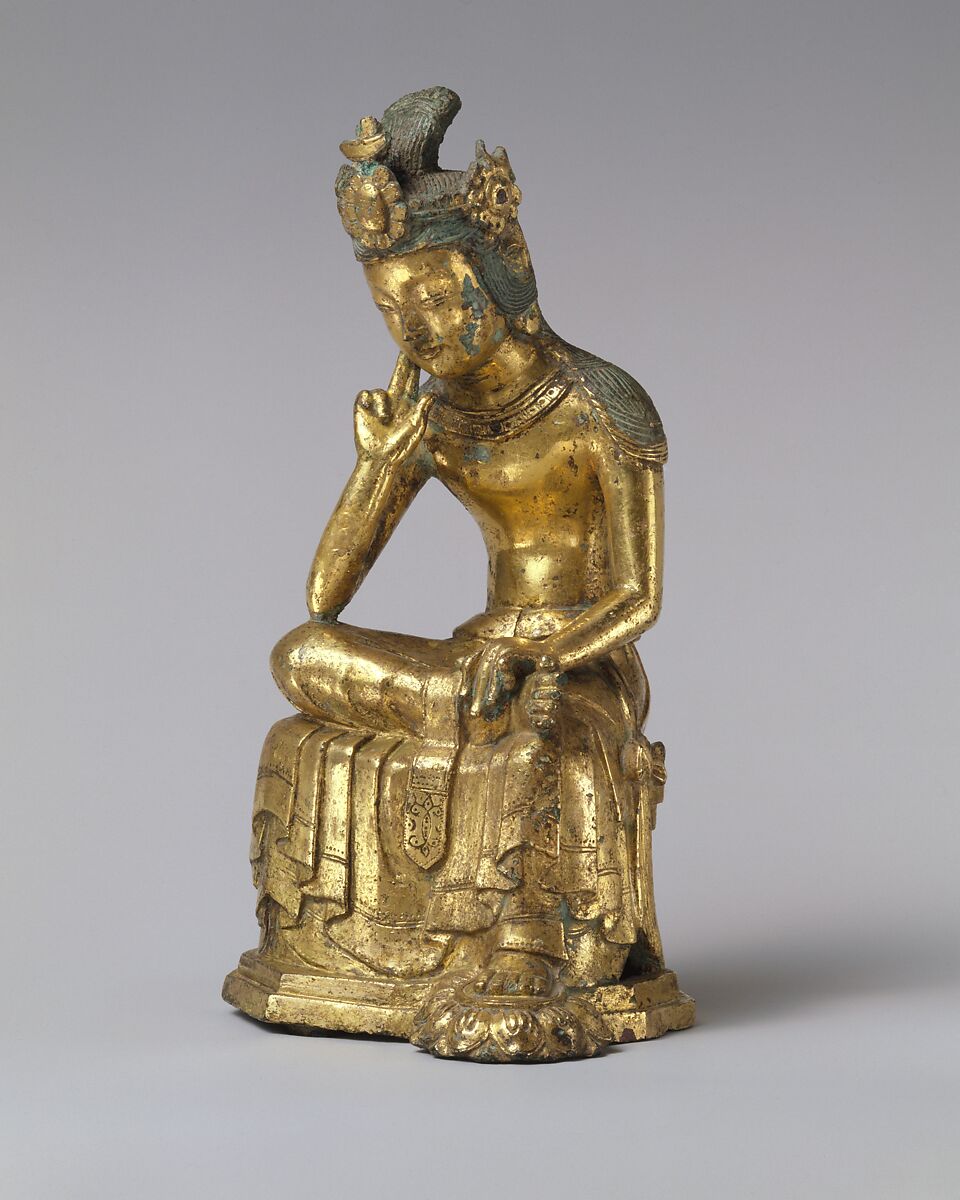 Korean art follows a few main phases. But these are based on the influence on the peninsula. These influences can be broken down into a few main eras. First, the Three Kingdoms period from 57B.C.-668A.D. The Three Kingdoms period was when the Korean Peninsula was separated into three main kingdoms Goguryeo in the north, Baekje in the southwest, and Silla in the southeast. There was also a tiny kingdom Kaya in the south, and part of the north was controlled by Chinese dynasties. This was the time when Buddhism was first introduced to Korea. This affected the artworks of the time to have more Chinese style incorporated in their works. However, Korean culture remained united through their art and culture, separate from Chinese influences.
Just from the length of this period in history, you can see many changes over time. When it comes to Chinese influences, you will see that the Buddhist aspect of East Asian culture is more prominent at specific points. The level of harmony and peace in Korean society and culture also contributes to how long these phases of Korean history last, not only in the Three Kingdoms Period but with their next major steps in the Korean timeline.
After the Three Kingdoms, Korea did go through a lot of turmoil due to the constantly changing hands of the political systems of the peninsula. There are numerous rules of Korea separated up into different kingdoms until in 918A.D. The law falls into the hands of the Kingdom of Goryeo.
Goryeo continues to rule the entirety of what we know to this day as Korea until 1392A.D. We saw the introduction of Buddhism from India via China in the Three Kingdoms. We see the Golden Age of Korean Buddhism with the Goryeo kingdom. The most notable example of this is the Tripitaka Koreana. This is one of the most famous pieces of art ever made. This is a collection of 80,000 pages of Korean Buddhist canon printed using woodblocks. The woodblocks are a national treasure of Korea and are in the UNESCO Memory of the World Register.
Embed from Getty Images
Also, at this time, ceramics, porcelain structures, and other craftwork was flourishing. Especially the Jinsa strategy using copper oxide. This was so successful it was later exported to the Yuan dynasty in China.
Immediately following Goryeo, the longest-reigning Kingdom to have control of Korea came to power. This was the well-known Joseon dynasty. The Joseon dynasty ruled until the Japanese stomped them out. They led from 1392A.D. to 1897A.D., over 500 years, and the Kingdom underwent changing societal influences multiple times. However, through these events, like becoming a tributary state of the Qing dynasty in China, there were many notable and independent aspects of Joseon when it comes to culture and art.
Embed from Getty Images
Confucianism became the principal ideology of Korea throughout this period. This meant that people were becoming even more adapted to the reclusive aspects of Korean culture. Related to these cultural changes, the art scene also had a lot of developments both concerning Confucianism and changes independent of ideology. Korean art throughout this time separated from the Chinese despite sharing Confucian values. Koreans did this by increasing realism in their art, which became a distinct feature of Korean art but not Chinese. Ceramics also flourished throughout this period, predominantly white and blue ceramics using cobalt pigment.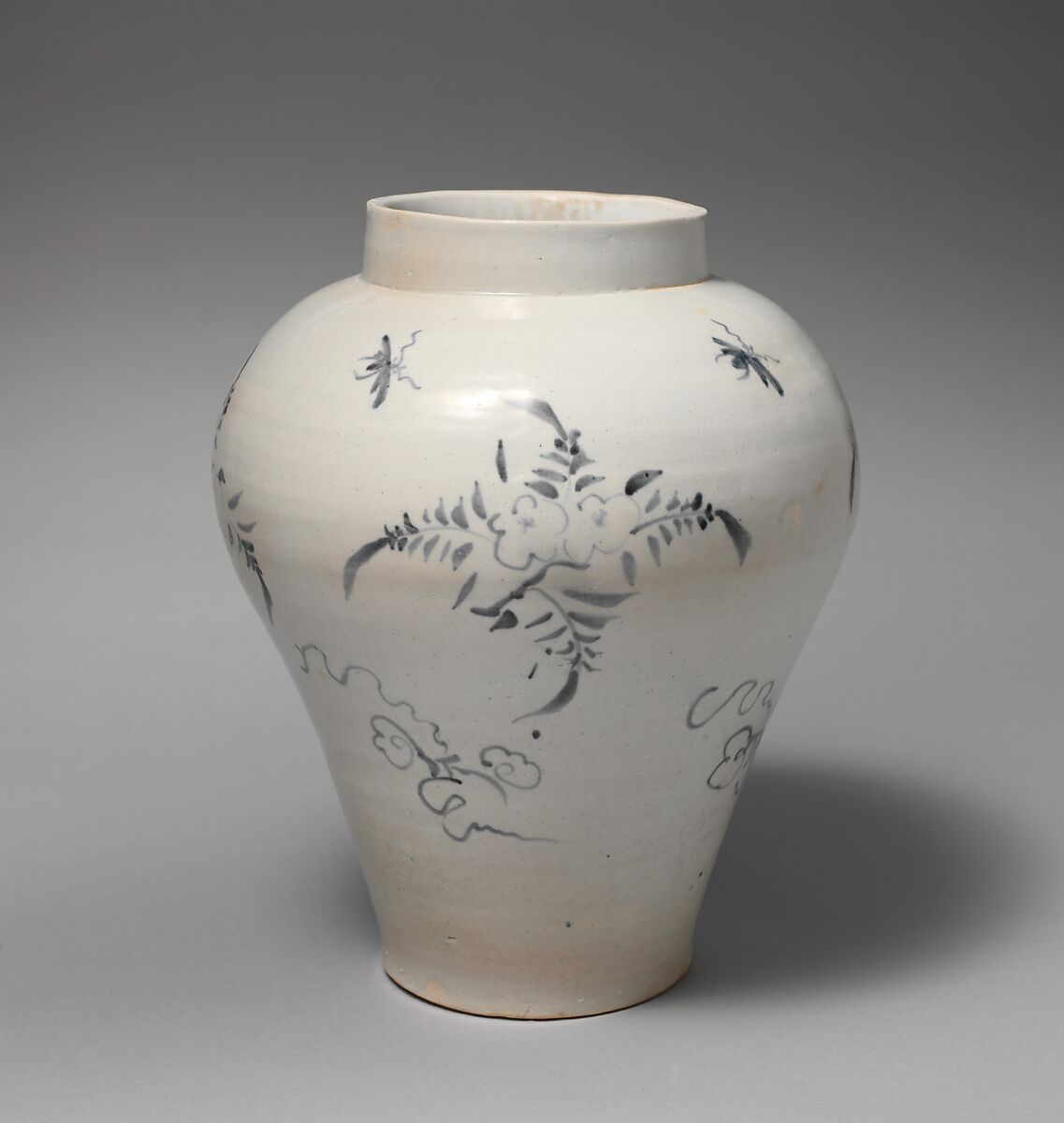 The fall of Joseon came from increasing conflict with the outside world. That eventually culminated in a short-lived "Korean Empire" that was soon annexed to Japan after its founding. This rule under Japan lasted until 1945. This period was tragic for Korea and its people. Koreans were treated without respect and were highly suppressed by the Japanese. Unfortunately, there is not much to show from this period.
After this Japanese rule fell, Korea, unfortunately, suffered once more. Korea fell into a civil war that never truly ended. There was a ceasefire in 1953, which created a mostly peaceful Korean peninsula. While the tension is not gone, there have been no regime shifts since the ceasefire, and Korea is split into two parts. A democratic republic, modeled after and supported by the United States in the south. This is the Republic of Korea or South Korea as most know it. In the northern half, the people have been living under an authoritarian communist dictatorship backed by China and for some time the Soviet Union, this is the Democratic People's Republic of Korea or North Korea.
North Korea has continued down a road of isolation to become the most isolated country in the world. They also have very poor human development and human rights. Due to these, there is next to no art produced by the free will of artists. There is almost no art that is not a tool of the dictatorship. In the south, there has been an entirely different story. South Korea has become increasingly intertwined with western and, specifically, American culture. There are some negatives and positives to this. However, for the most part, Koreans have been able to hold onto their traditional culture while also adapting aspects of the far more liberal western and American culture that amplifies and idealizes self-expression. This has led to a much more diverse pool of art coming from Korea. Everything from realism, western styles like impressionism, and much more.
Within this advancement and change in Korean art, there are other aspects besides just the painted art that have been majorly influential. There is a large amount of South Korean artistic media growing in popularity throughout Korea and the world, particularly Japan, The United States, and China. This is known as the Korean Wave. The Korean Wave takes on many forms of visual and musical art and media.
Embed from Getty Images
The most popular of these in the world today is Korean pop music or K-pop. K-pop has become vastly popular worldwide mostly with groups of young performers such as GFRIEND, Stray Kids, and BTS. These groups mix catchy music with impressive choreography that has taken the world by storm. The pop music industry in Korea has faced scrutiny recently due to the treatment of its performers. While many performers in the industry are seemingly paid less than they deserve for their work due to the contracts they have with the label companies that own their work, there are few cases where companies have done anything illegal to take advantage of performers in Korea. It is primarily a moral concern that is hard to judge from the outside.
Art and culture are directly correlated. As the culture in Korea continues to change, so will the art and media. We have seen Korea go through so many different stages, politically and culturally. And we have seen these stages have their effect through art. Korea has one of the most beautiful and rich artistic histories that spans everything from early ceramics to the K-pop of the modern day.
John Lauer is a junior member of the Multimedia Journalism class